Tiny Charlotte the dog
gives 10 meals
Prices include VAT + all import fees
Due to higher than average order volume, Tiny doll orders will be shipped within 7 business days.
Happiness Guaranteed
We stand by our dolls 100%. If you are unsatisfied with your doll for any reason when you receive it, you can replace or return it, no strings attached!
Product Overview
Introducing the Tiny Collection by cuddle+kind. Beautiful hand-knit tiny dolls with stunning craftsmanship and exquisite details that make them little works of art. You'll love to collect and share these 6" renditions of beloved cuddle+kind characters with your little one so they can create memories they will treasure forever.
Each Tiny doll comes nestled in a Tiny home, with breathtakingly hand painted watercolour wildflowers and an antiqued bronze door knob that opens to a magical night scene full of twinkling copper foil stars. Collect all 6 to create a beautiful enchanted meadow!
Every Tiny doll is artisan made, fair trade and provides 10 meals, so you can nourish your little's imagination while feeding children in need.
Birthday: September 14thth
There's nothing that makes my tail wag more than frolicking through a field of wildflowers with the sun on my back. My heart is always full and my soul always grateful for the many blessings in my life. You, for instance! Let's be BFFs and hold paws while we skip into the sunset.
Favourite quote: "With grace in her heart + flowers in her hair."
Goal: To provide 1 million meals a year.
1 doll provides 10 meals to children in North America and around the world.


Hand knit with premium 100% cotton, non-toxic, yarn
Safe + non-toxic: Tiny dolls US + Canadian safety standard certified newborn and up. Tiny homes are safety certified 3+
Handmade in Peru using sustainable, fair trade practices
Tiny dolls are approximately 6" in height
Every Tiny doll has a special 'gives 10 meals' tag to remind your little one of the impact they made
High stitch count for softness and durability
Stuffed with hypoallergenic polyfill
Every Tiny home is made of premium FSC-certified, environmentally conscious materials
How does my purchase make an impact? 
Gives 10 meals
You are helping children grow, fight disease, develop cognitively and reach their full potential by providing nutritious meals.

Fair trade
You are supporting artisans in Peru with sustainable, fair trade wages.

Education
You are giving children the energy they need to learn as well as an incentive to send them to school.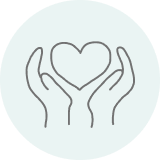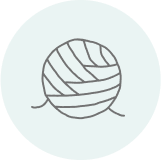 Safety certified for ages 3+