Hugs for the holidays bundle
SAVE 10% + GET €- VALUE: Gives - meals + get - free prints + free shipping
Select at least 4 doll sizes for your bundle
| | |
| --- | --- |
| | |
0
doll sizes for your bundle selected
Prices include VAT + all import fees
 Gift bundle includes:

Noah the dog in your choice of size

Quinn the koala in your choice of size

Paxton the panda in your choice of size

Elliott the fawn in your choice of size

Noah's 10"x10" inspirational print (€20 value)

Quinn's 10"x10" inspirational print (€20 value)

Paxton's 10"x10" inspirational print (€20 value)

Elliott's 10"x10" inspirational print (€20 value)

60 meals provided to children in need

Free shipping (€12 value)

Our Hugs for the holidays bundle features four cozy characters all dressed up in green. From Paxton's cute romper to Elliott and Quinn's soft, textured shorts and Noah's striped bow tie, your little one will have no shortage of well-dressed friends to share the spirit of the season. Your meaningful gift donates 60 meals through our giving partnerships to children in need around the world.
About Noah
Birthday: February 3rd
Hi! Hello! So glad to meet you! I can't stop my tail from wagging! I'm super interested in everything and want to know all there is to know about the world. There are so many awesome and mind-blowing things to learn about – let's be best buddies and sniff them out together!
Favourite quote: "Don't ever lose your sense of wonder."
We love the clean, fresh look of Noah's print and think the green accents are the perfect shade for a modern boy's room.
About Quinn
Birthday: December 3rd
I love climbing trees everyday – that's why I live way at the tippy top of the tallest one! I'm always climbing as high as I can to spots where I can gaze at the stars and try to touch them with my paws. Let's be best friends and reach for the stars together!
Favourite quote: "Reach for the stars"
Quinn's print is sure to spark the imagination of your little dreamer, encouraging them to reach their biggest goals! The whimsical, minimalist look of his print has us starry-eyed—the warm, natural shades would make a gorgeous addition to your little one's on-trend room.
About Paxton
Birthday: January 31st
I come from a deep green forest with tons of trees to climb and delicious bamboo to eat. I might look different than most bears, but I love that I'm like no one else! Standing out in the crowd means we can show the world how amazing we are, won't you join me?
Favourite quote: "Be proud of who you are."
We adore the calming color palette of Paxton's print, and hope that it gives your little one the quiet confidence they need to show up everyday just as they are–and be proud of it, too!
About Elliott
Birthday: March 30th
I roam a breathtaking forest every day in search of exciting new places and amazing new experiences. Travelling is my passion – it opens my heart, broadens my mind and makes me feel alive. Won't you come with me? Let's wander and explore this fascinating world we live together!
Favourite quote: "Adventure awaits."
We love the trendy neutral shades of the stunning landscape in Elliott's print.
Doll fabric + features:
hand knit with premium 100% cotton yarn
high stitch count for durability and softness
premium felt and knit details
stuffed with hypoallergenic polyfill to be the ideal cuddle weight
safe + non-toxic: US + Canadian safety standard certified
available in two sizes: little 13" and regular 20" in height
signature 10 meal wristband
handmade in Peru using sustainable, fair trade practices
Print fabric + features:
10" x 10"
unframed
printed on high-quality matte card stock
acid free stock to prevent yellowing
Forestry Stewardship Council certified stock
stock contains 30% post consumer waste
stock is chlorine-free
Free Shipping Over €85
Happiness Guaranteed
We stand by our dolls 100%. If you are unsatisfied with your doll for any reason when you receive it, you can replace or return it, no strings attached!
How does my purchase make an impact? 
1 doll = 10 meals
You are helping children grow, fight disease, develop cognitively and reach their full potential by providing nutritious meals.

Fair trade
You are supporting artisans in Peru with sustainable, fair trade wages.

Education
You are giving children the energy they need to learn as well as an incentive to send them to school.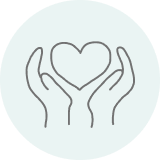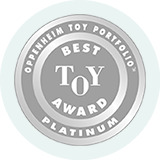 Best toy award 7 years in a row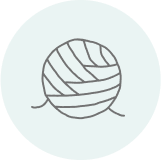 Safety certified newborn and up