Bloom where you're planted bundle
gives 45 meals
SAVE 10% + GET €- VALUE: Gives - meals + get - free prints + free shipping
Select at least 3 doll sizes for your bundle
| | |
| --- | --- |
| | |
0
doll sizes for your bundle selected
Prices include VAT + all import fees
Gift bundle includes:

Penelope the flamingo in your choice of size

Hannah the bunny (ivory) in your choice of size

Charlotte the dog in your choice of size

Penelope's 10"x10" inspirational print (€20 value)

Hannah's 10"x10" inspirational print (€20 value)

Charlotte's 10"x10" inspirational print (€20 value)

45 meals provided to children in need

Free shipping (€12 value)
Free Shipping Over €85
Happiness Guaranteed
We stand by our dolls 100%. If you are unsatisfied with your doll for any reason when you receive it, you can replace or return it, no strings attached!
Product Overview
The bloom where you're planted bundle is destined for positive little ones who know just how to find joy in the smallest of moments. These three special dolls are sure to be the best of friends for your little one for years to come. The 45 meals your purchase provides will be donated through our giving partnerships to children in need around the world.
About Penelope
Birthday: June 21st
I'm from a fantastically sunny place where palm trees sway and tropical flowers bloom. Of course I have confidence in myself, why wouldn't I, darling? No one's better at being me than me – just like no one's better at being you than you. We're all fabulous in our own way, so let's act like it!
Favourite quote: "Stand tall, darling."
Penelope's inspirational print has a soft tropical feel with a confident message that inspires all of us.
About Hannah
Birthday: July 10th
I'm always hopping from one big dream to another. There's so much I want to accomplish in this beautiful world, and I know I can do it if I don't give up. Let's pick daisies together in the sun, lie in the tall grass and imagine how far we'll go. Let's live our dreams!
Favourite quote: "You are my sunshine."
Hannah's inspirational print is so darling, with soft daisies in on-trend hues, making it a dreamy accent for your little one's neutral nursery.
About Charlotte
Birthday: September 14th
There's nothing that makes my tail wag more than frolicking through a field of wildflowers with the sun on my back. My heart is always full and my soul always grateful for the many blessings in my life. You, for instance! Let's be BFFs and hold paws while we skip into the sunset.
Favourite quote: "With grace in her heart + flowers in her hair."
Charlotte's inspirational print is so fresh, feminine and romantic – it's one of our most popular prints and loved by all who order it.
Doll fabric + features:
hand knit with premium 100% cotton yarn

high stitch count for durability and softness

premium felt and knit details

stuffed with hypoallergenic polyfill to be the ideal cuddle weight

safe + non-toxic: US + Canadian safety standard certified

available in two sizes: little 13" and regular 20" in height

signature 10 meal wristband

handmade in Peru using sustainable, fair trade practices
Print facts + features:
10" x 10"
unframed
printed on high-quality matte card stock
acid free stock to prevent yellowing
Forestry Stewardship Council certified stock
stock contains 30% post consumer waste
stock is chlorine-free
How does my purchase make an impact? 
1 doll = 10 meals
You are helping children grow, fight disease, develop cognitively and reach their full potential by providing nutritious meals.

Fair trade
You are supporting artisans in Peru with sustainable, fair trade wages.

Education
You are giving children the energy they need to learn as well as an incentive to send them to school.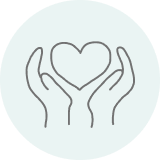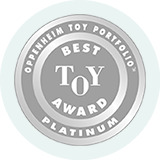 Best toy award 7 years in a row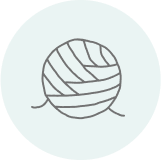 Safety certified newborn and up